Intelligent and focused security platform that protects your applications from attacks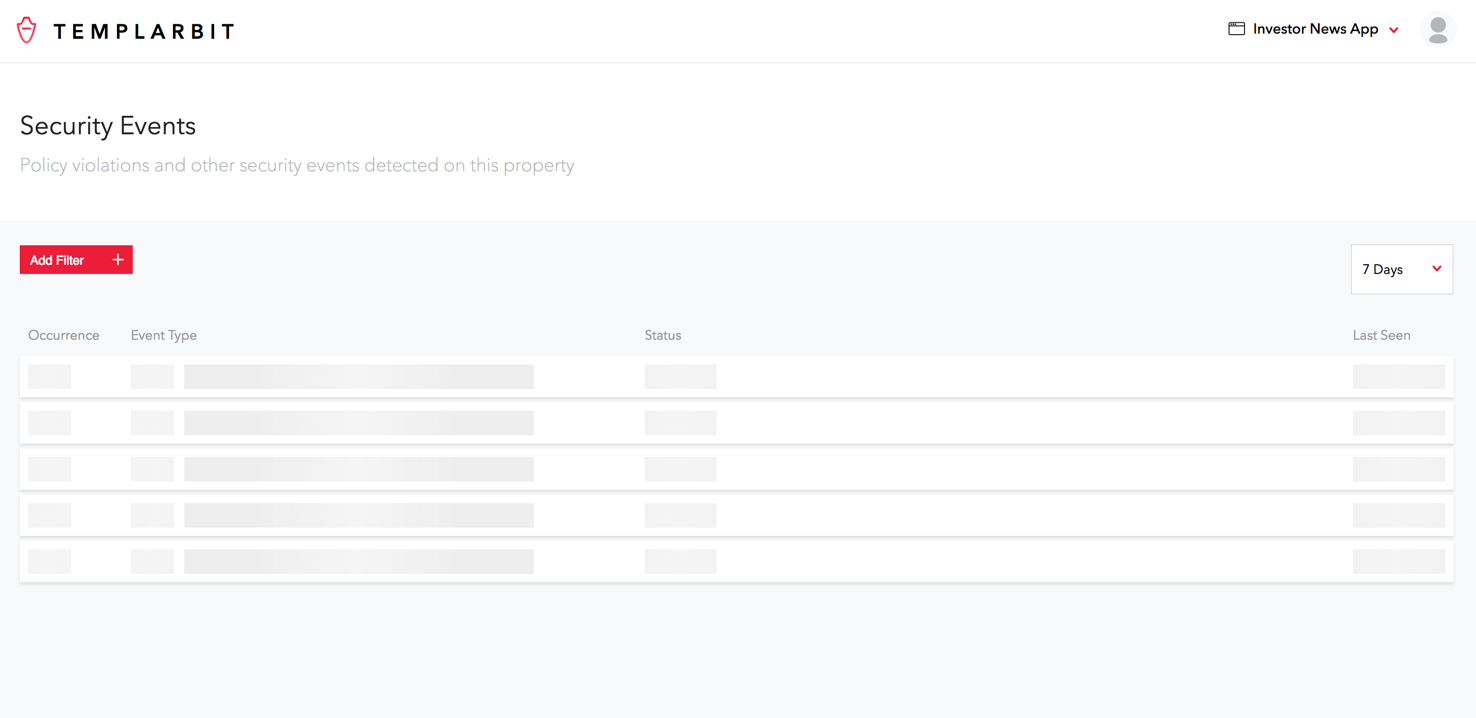 Installs in 3 minutes with a few lines of code
Lightweight SDKs minimize your overhead. Automatically collect diagnostic data from your apps.
Quickly assess the impact of each issue
Get all the insights you need to make a call on when and how to fix the vulnerabilities in your application.
No security issue is too complex to fix
Dig deep into difficult to diagnose security issues. And get answers to important questions like: Did this issue impact a single user, or is it widespread?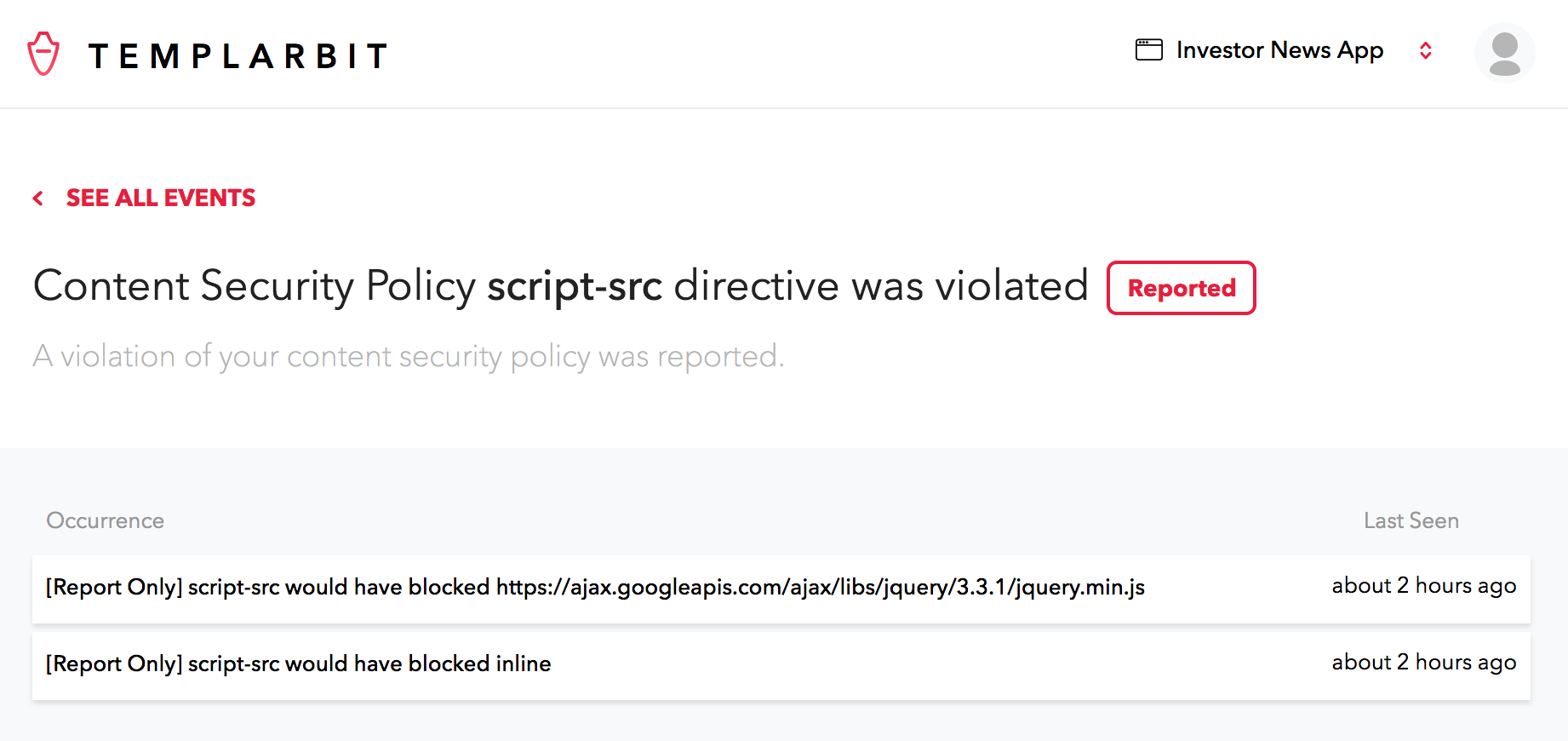 With one line of code,
you establish your last line of defense
Templarbit is the most direct way to improve your company's security posture and will help ensure that your team can stay on top of things by surfacing security threats in a format everyone can understand. Harness the power of robust AppSec intelligence and prevent attacks before they affect your business. A selection of scenarios we protect from:
Cross-site Scripting (XSS)
We provide you with the fastest way to deploy and manage a Content Security Policy for your web application. Managing updates to your Content Security Policy will become a frictionless experience and happens in real time without pushing any code changes. Powering things behind the scenes are a combination of our proprietary data and machine learning models that allow Templarbit to automatically make a decision on policy changes without relying on human input.
Early threat detection
Malicious user behavior often follows a common pattern, detecting these signs of bad intent will allow you to stop a breach before it is fully carried out. We establish a defense for your application that detects attempts to penetrate your system within the first moves the attacker takes. Templarbit's real-time security monitoring will then allow you to be notified instantly. When bad actors start to probe your system for weaknesses you will know and instead of reacting to a full breach you can proactively stop one that is about to happen.
OWASP Top 10
We provide coverage of the OWASP top 10, the then most critical web application security risks. Templarbit will give you real-time threat and security insights, prevent injection attacks and cover your need for a better security posture. With libraries for many platforms including Ruby, Python, Node.js and Golang the integration only takes a couple of minutes and you're ready to protect your application.
Ready to get started?
Try Templarbit free for 14 days.
3 min installation · Try all features for 14 days · No credit card required